Am I At Risk For Yellow Jackets Around My Home And Yard?
Last modified on: October 27, 2020
Before we go any further, are you wondering why a gopher trapping company treats for yellow jackets? You see, yellow jackets build their nests underground, sometimes in abandoned holes; and what digs out underground real estate better than gophers? Now that we have established why we treat for these painful pests let's talk more about why they are becoming more of a threat as we head into summer.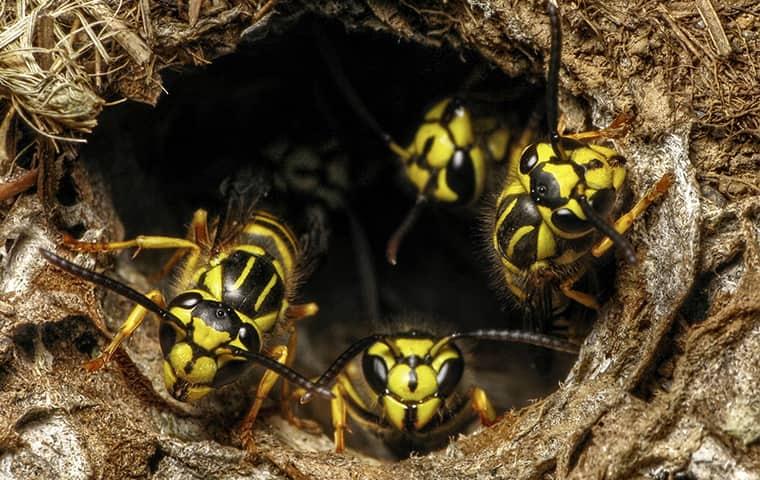 Why You Can Expect To See More Yellow Jackets As Summer Arrives
As winter turns into spring, yellow jacket queens emerge from their long winter sleep to build new nests and lay their first eggs. They continue to repopulate through the spring and into summer when their hives will reach maximum capacity. This summer period is when you should be the most cautious when spending time outdoors.
Factors That Attract Yellow Jackets To Yards
As we have already discussed, yellow jackets will sometimes build their nests in abandoned holes and tunnels dug out by other pests. If you currently have any of these animals, or the tunnels they have created, on your property then your home is already at risk for yellow jackets. Also, yellow jackets are attracted to a variety of different sweets and meats. Because they enjoy many of the same foods we do, you may see them buzzing about when you are hosting an outdoor gathering, and making them a frequent and unwanted guest in many yards during the summer months.
Why Call Smith's Pest Management If You See Yellow Jackets In Your Yard
If you have never been stung by a yellow jacket, you do not want to find out what it feels like, especially if you are allergic to them. If you find yellow jackets buzzing around your property, and suspect they have a nest nearby, don't hesitate to give us a call here at Smith's Pest Management. We will send one of our qualified pest technicians your way ASAP to protect you and your family from these stinging pests.
Author Bio: Zach Smith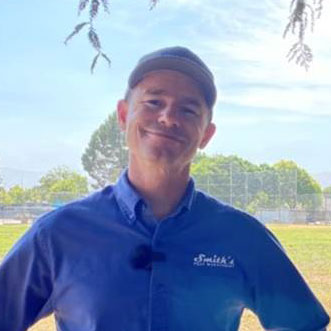 Landscape Pro Turned Gopher Pro: Owner, Zach Smith, graduate of Cal Poly's Horticulture program worked nine years as a landscape professional- dealing with gophers, moles, and ground squirrels and was quickly recruited by other local gardeners. Fast forward to the past 10+ years, where Zach and his team trap and remove burrowing pests from residential, municipal and commercial properties throughout the San Francisco Bay area, from Marin to Monterey.
< Previous
Next >