Hillsborough, CA Gopher Removal And Mole Removal
Last modified on: September 29, 2020
We here at Smith's Pest Management, "your Bay area gopher guys", get a lot of calls for gophers an moles infestation in and around Hillsborough, California. This quintessential Peninsula community is a great example of what prime gopher and mole habitat looks like…yet it has fine landscapes and gardens sprinkled throughout. Of course, folks can't tolerate burrowing pests in the garden so they call us and say "get rid of gophers and get rid of moles!"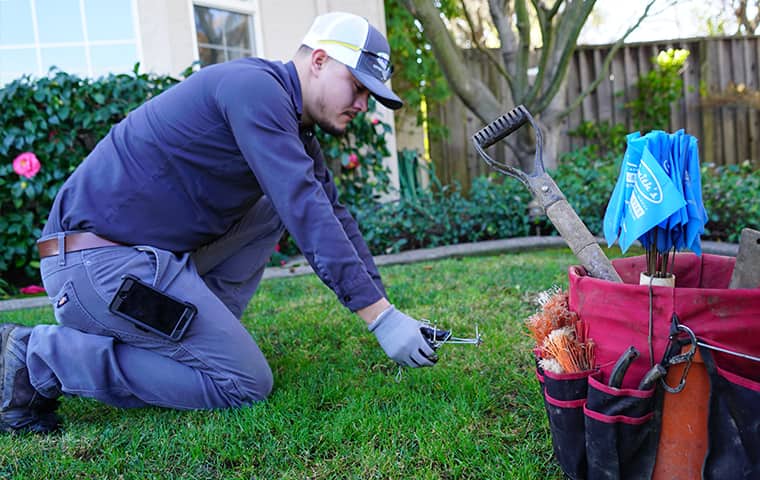 You see, gophers and moles love the bay area's soils, plant species, and climate. And when the heat of summer sets in, these animals find refuge in the residential landscapes and gardens that provide them fresh food and water. That's what makes towns like Hillsborough, Millbrae, Burlingame, and San Bruno such a high impact gopher and mole area.
The nicer the landscape, the more sensitive is to the disruptive habits of moles. and the plant-devouring appetites of gophers. A mole will tunnel and upturn an incredible amount of soil and annual flowers in a day on its search for worms and grubs. A gopher will eat its fill of herbaceous perennials and woody shrub roots so that you may feel like your garden is being destroyed as fast as you can plant it.
This is why folks call Smith's Pest Management. We use the most effective methods for eliminating gophers and moles from your yard without danger to your children or pets. In fact we trap gophers in many high schools, elementary schools and parks while the fields are still in use. The secret (no secret really, this is an age old method) s that we use commercial-grade subterranean traps that lethally capture the animals safely underground. No part of the trap is above ground and can be reached(that is unless we're using the Victor Out O Sight mole trap, which is safe but part of it can be seen, call for more info).
We eliminate gophers every day in Hillsborough, CA and the surrounding cities. Call us and we'll come help you with your gopher removal and mole removal needs.
Author Bio: Zach Smith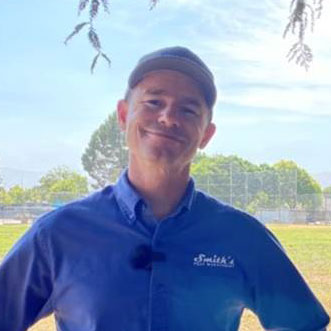 Landscape Pro Turned Gopher Pro: Owner, Zach Smith, graduate of Cal Poly's Horticulture program worked nine years as a landscape professional- dealing with gophers, moles, and ground squirrels and was quickly recruited by other local gardeners. Fast forward to the past 10+ years, where Zach and his team trap and remove burrowing pests from residential, municipal and commercial properties throughout the San Francisco Bay area, from Marin to Monterey.
< Previous
Next >