Protecting Your San Francisco Bay Area Home From Harmful Cockroaches
Cockroaches are fearsome pests. There's just something about seeing one that can make even the bravest person shudder with fear and disgust. Although their appearance is what makes most people dislike them, there are far more compelling reasons to want to avoid a cockroach infestation in your Bay Area home.
Cockroaches are foul pests that spend time in some truly filthy places. When they do so, they pick up pathogens on their bodies that they then spread to the surfaces they walk on. Once inside your house, they can easily contaminate food prep areas, your food itself, bathroom surfaces, and more. Getting rid of a cockroach infestation is no easy feat, but with Smith's Pest Management, your cockroach problem will be a thing of the past!
Cockroach Control From Smith's Pest Management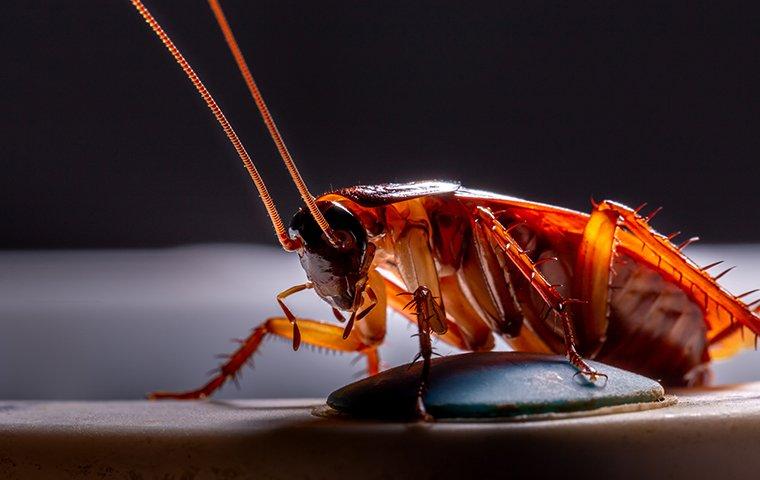 Cockroach Inspections
Identifying particular aspects of your cockroach infestation is how we begin the cockroach control process. During this inspection, we look for areas of harborage and sources of food and moisture. We also use this time to identify the cockroach species in your home. We treat all types of cockroaches found in the United States, including German, Oriental, and American cockroaches.
Cockroaches can squeeze into seemingly impossibly small spaces, so we make sure to inspect under, around, and behind fixtures and furniture during our inspection process. The more information we can gather during this inspection, the better we can tailor our cockroach control service to your specific needs.
Initial Treatment
Based on the information we gather during our inspection, we'll develop an initial cockroach treatment plan for your home. This plan utilizes a variety of methods and control materials that we place in targeted areas identified during the inspection.
The goal of the initial treatment is twofold. First, we want to begin eliminating your cockroach infestation. Second, we want to gather more accurate information to further target our treatments to solve your cockroach problem even more efficiently and effectively.
Our treatment methods and control materials include:
Baiting

Monitoring

Trapping

Spraying

Insect Growth Regulators

Vacuuming

Sanitization

Client Education
Follow-Up Visits
After your initial treatment, we'll check our cockroach monitors to gauge where the epicenters of activity are, thus allowing us to relocate our treatments and refocus our efforts to provide you with the results that you need.
Tested Methods, Proven Results!
If cockroaches are infesting your house, getting rid of them must be your top priority. Allowing them to stay and reproduce will cause stress and illness that you shouldn't have to deal with. With Smith's Pest Management, you'll receive cockroach control carefully targeted towards your particular infestation. By monitoring and readjusting our treatments, we provide results that speak for themselves. Contact us today to schedule your cockroach inspection!
Learn more about our residential pest control and commercial pest control offerings in the San Francisco Bay Area.