Let Smith's Pest Management Keep Your Business Pest-Free
No one wants pests getting into their business, but few take the time to think about the numerous problems that pests cause in a commercial setting. Consider first the health implications of a pest infestation. Many pests carry pathogens that can cause serious illnesses ranging from salmonellosis to malaria. If your customers or employees become exposed to these pathogens, the results could be devastating. Pest infestations can also cause serious damage to your facility and inventory, costing you thousands of dollars in repairs and replacements. A pest infestation can also cause irreparable damage to your business's reputation.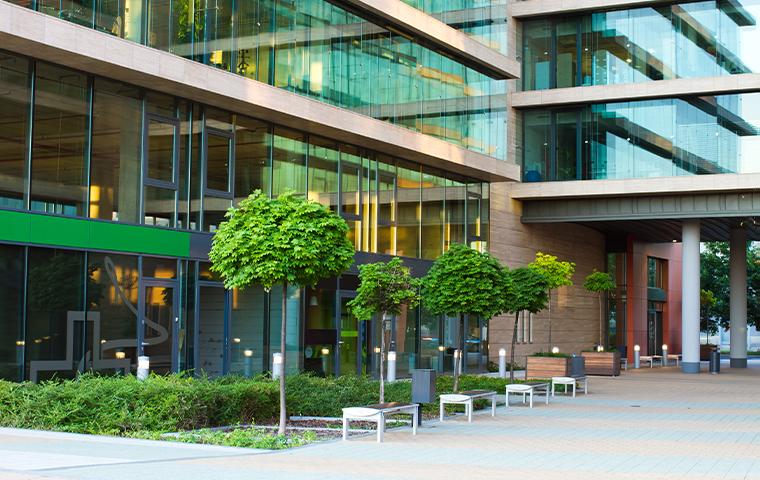 When you understand what's at stake, it's easy to see that no business can afford a pest infestation. At Smith's Pest Management, we offer commercial pest control services to eliminate your active infestations and prevent future ones. By taking action now, you can protect your business for years to come.
Green Solutions For Your Bay Area Commercial Property
Inspection
At Smith's Pest Management, we know that a good pest control plan starts with a thorough inspection. Becoming acquainted with your property before deciding how to treat it allows us to develop a customized pest control plan that focuses on your business's unique needs. We'll inspect the interior and exterior, identify pests, find entry points and areas of harborage, and evaluate environmental factors and conducive conditions.
Monitoring
Monitoring is an important aspect of commercial pest control because it allows our technicians to get an idea of what's going on in and around your facility when we can't be there. Although our inspections are thorough and provide vital information, pests don't always cooperate by revealing themselves while we're around. By placing a variety of monitoring devices around your property, we can get an accurate view of your pest pressures.
Identification
If all pests required the same pest control treatments in order to eliminate them, our job at Smith's Pest Management would be easy. We could apply the same treatment to every location and call it a day. However, that's not the case. Different pests require different treatments, so correctly identifying the pests you have at your business is vital in providing the proper type of service to eliminate your problems.
Sanitation
Proper sanitation practices throughout your business can go a long way in deterring pest infestations. Overloaded dumpsters, dirty bathrooms, greasy kitchens, and other unsanitary conditions will all invite pests into your facility. We'll take a look around your business, make note of areas that may be a cause for concern, and provide recommendations for how to make these areas less conducive to a pest infestation.
Disinfectant Services
We are now offering disinfecting services. This treatment is an effective treatment method to sanitize infected areas of Coronavirus (COVID-19) and bacterial infections. Disinfecting treatments are a quick and comprehensive solution for homeowners, commercial buildings, government facilities, and many other industries.
Exclusion
Simply eliminating active pest infestations does nothing to prevent future ones from occurring. Smith's Pest Management makes sure to identify the entry points pests are using to get into your building so that we can provide exclusion work to seal up these areas. By properly sealing entry points, we prevent pests from getting inside in a way that doesn't require more product applications.
Harborage Reduction
Areas of harborage are the places where pests spend most of their time. These are often areas that are hidden or in out of the way locations. The fewer of these locations that your building has, the fewer pests you'll have to contend with. Smith's Pest Management will identify these areas and offer suggestions on how to eliminate as many of them as possible.
Mechanical Controls
In the pest control world, mechanical controls are simple machines that stop pests. More specifically, they are traps. We use a variety of traps, including live traps, snap traps, and insect light traps, to catch pests before they can get into your building or to capture pests already inside. We'll strategically place these mechanical controls based on your business's specific pest problems.
Environmental Controls
As a pest control company committed to using green methods, Smith's Pest Management does everything in our power to help you create conditions around your property that reduce pest problems. By controlling environmental factors, such as moisture levels, areas of landscaping, and even the type of light bulbs you use, you can reduce pest problems. We'll identify and recommend changes you can institute in this regard.
Product Application
Although an important part of a commercial pest management plan, product application is never the first line of defense at Smith's Pest Management. By instituting all the changes mentioned above, we can make your business unappealing to pests, which greatly reduces your chances of a pest infestation. We can then apply products strategically and sparingly to enhance our exceptional results.
Documentation
Smith's Pest Management understands the importance and necessity of careful, detailed documentation. Regardless of the type of business you run, every industry has regulations and rules to abide by. We carefully document every aspect of our service so that you know we're following the laws required for your business.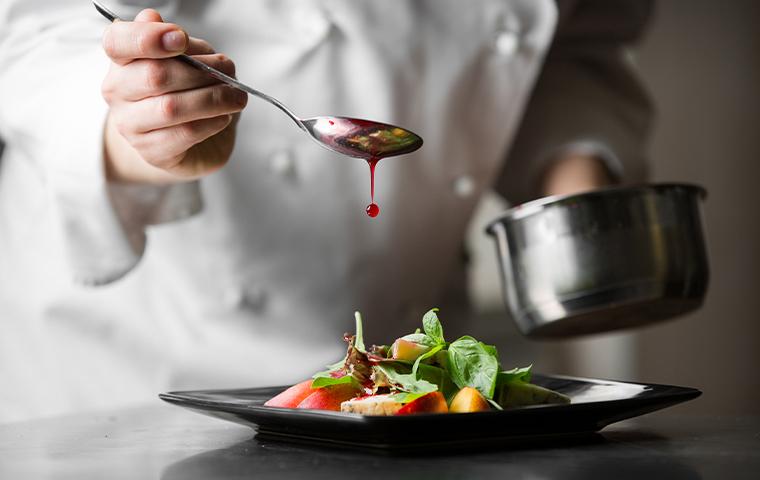 Restaurants
When you own a restaurant, you know how important it is to keep conditions sanitary. A pest infestation will not only destroy your reputation, but can also cause illness in your customers and unplanned visits from the health inspector. Protect your business and your customers with help from Smith's Pest Management.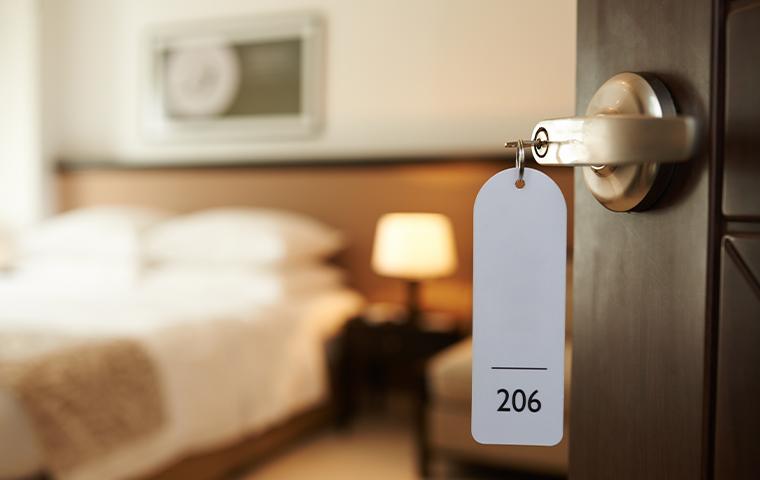 Hospitality
When you run a hospitality business, you have a short period of time to make a good impression. If your guests spot pests in your facility, it is unlikely they will return and likely that they'll share a poor review with their friends. Keep pests out with the help of Smith's Pest Management.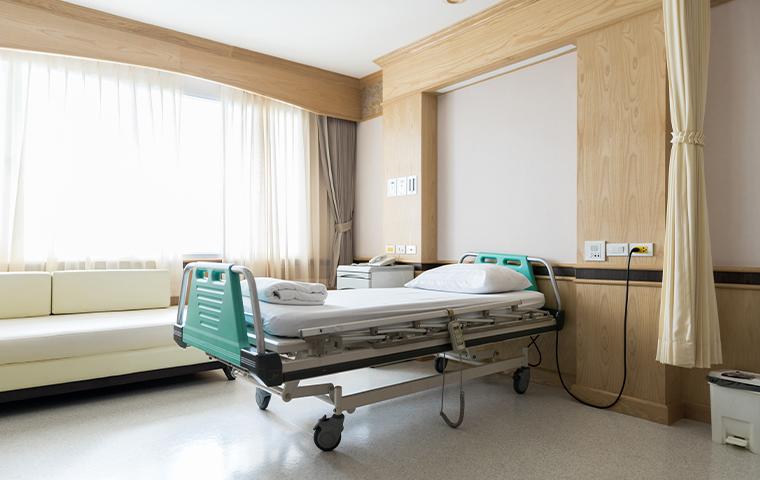 Healthcare
In a healthcare setting, sanitary conditions are of the utmost importance to maintain the health and safety of the patients in your care. A pest infestation destroys those conditions because many pests carry and spread dangerous pathogens. Keep your facility as sanitary as possible by partnering with Smith's Pest Management.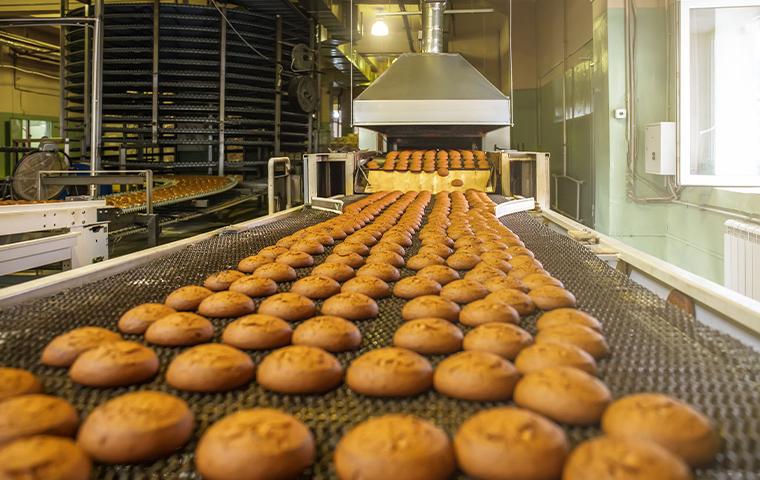 Food Processing
When you're responsible for processing food, it's vital that your facility maintains strict sanitation standards. Pests will destroy those standards as soon as they enter your building. Furthermore, they can damage your machinery, causing costly closures and repairs. Protect your business with Smith's Pest Management.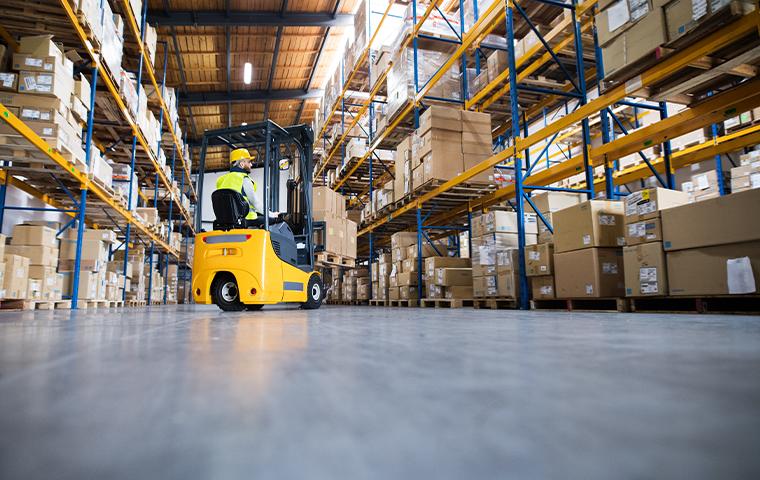 Warehouses
Because of the large size and ample areas to hide, warehouses are a favorite spot for pests to move in. Once they get inside, they'll cause serious damage to the goods you store. Protect your warehouse from a pest infestation with the help of Smith's Pest Management.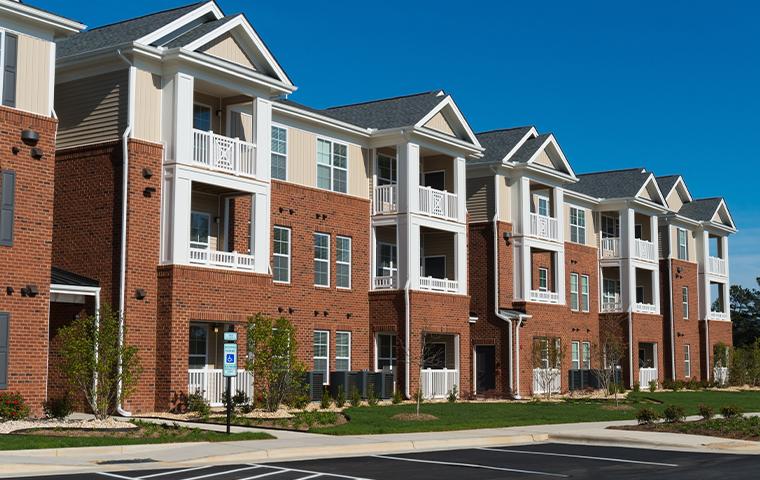 Property Management
Whether you are in charge of office buildings, an apartment complex, or another type of property, your tenants expect a pest-free facility in which to live or work. If pests move into one space, they can quickly spread throughout the building. Protect your tenants by partnering with Smith's Pest Management.