Tiny Pests Are Often The Most Dangerous
When larger pests like gophers find their way onto your property, they're pretty hard to miss. Gophers are skilled at destroying lawns and gardens, and when they invade, you know you have to take quick action to get rid of them. Since smaller pests don't cause such visible damage, they're often overlooked, but they shouldn't be! If you have fleas or ticks on your property, contact Smith's Pest Management for immediate assistance.
Our Flea & Tick Treatment Offerings
Pests like fleas and ticks may be small, but they can cause serious health risks for you and your family. Fleas can leave you covered in itchy bites, spread diseases and parasites, and are especially dangerous to the health of your pets. On the other hand, ticks spread many serious and even fatal illnesses, including Lyme disease, anaplasmosis, babesiosis, and Rocky Mountain spotted fever. Protect your family from fleas and ticks with the help of Smith's Pest Management.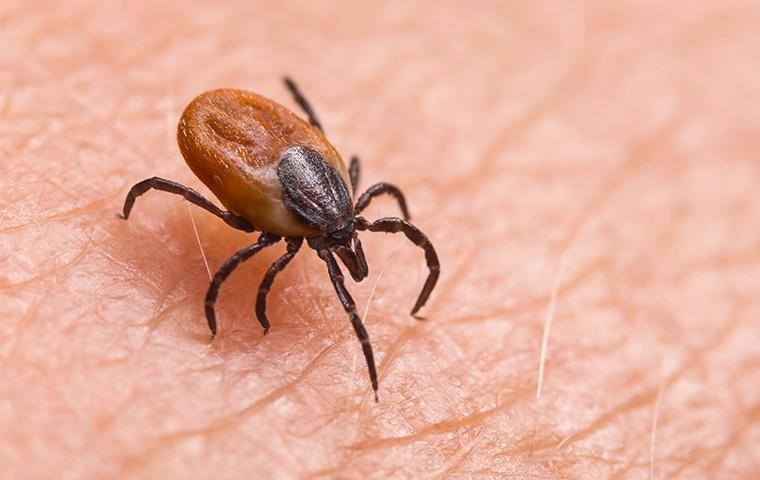 Inspection
Before we perform any treatments, we'll carefully inspect your property to determine the source of your flea and tick problems and any conducive conditions contributing to your problem. This inspection allows us to treat the appropriate areas and help you minimize your risk of future infestations.
Treatment
We use a high-quality product to treat the areas around your lawn where fleas and ticks are most likely to be found. Upon completion of the treatment, we'll make a list of recommendations for you. These recommendations will help eliminate current infestations and reduce the chances of future flea and tick problems.
Protect Your Bay Area Home From The Risks Of A Flea Or Tick Infestation
Fleas and ticks can be challenging to eliminate, but allowing them to spread unchecked is a recipe for disaster. Protect your family and pets from pest threats with professional flea and tick control from Smith's Pest Management. We'll not only treat your property and get rid of your fleas and ticks; we'll also take the time to help you understand what you can be doing to prevent future infestations. Contact us today to schedule an appointment!