Guide To Yellow Jacket Control In Fremont, CA
Yellow jackets often create nests in holes in the ground. Their ground nests, which they aggressively defend, can be difficult for people to spot, making yellow jackets dangerous pests to have on your property. Smith's Pest Management provides the services needed to protect your family and pets from their painful stings and dangerous venom.
To rid properties of invasive yellow jackets, we come to Fremont properties and implement our yellow jacket control process which includes:
A thorough inspection to find the yellow jacket ground nests located on a property.

Treatment of the ground nests to eliminate the yellow jackets living in the nest.

To get rid of any yellow jackets that were not in the nest during treatment, we place treated bait around your property.
To learn more about our effective yellow jacket control process which can be completed as a one-time service or as a year-round service, give us a call today.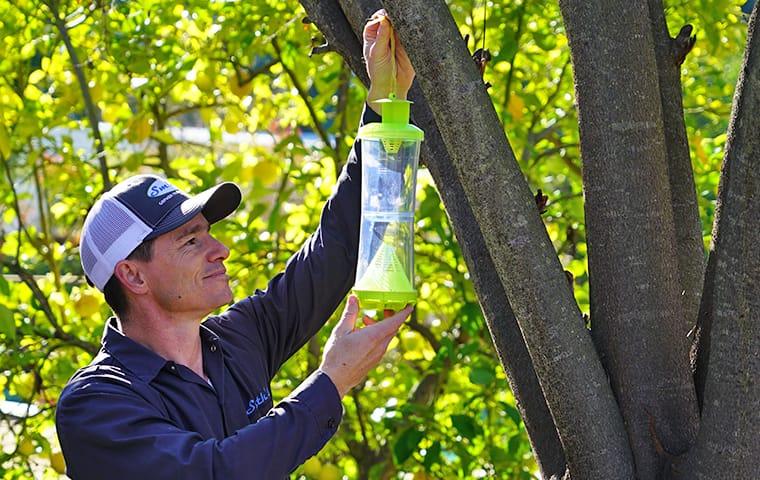 3 Things Every Fremont, CA Homeowner Should Know About Rodents
Rodents are tough pests to keep off your property and away from your home. They are highly invasive and like to take advantage of food and shelter which we unintentionally provide for them. 3 things that every homeowner should know about rodents include:
Rodents are a year-round problem in Fremont, they can enter into your home any time of the year looking for a safe place to nest that is close to food sources.

Rodents can enter homes in a variety of ways including spaces in foundations, spaces around utilities entering your home, through open vents, through chimneys, and through holes in the roofline.

Rodents are dangerous. They have the potential to contaminate food and the surfaces of your home with their urine, excrement, and saliva. Additionally, they can cause structural damage to your home that can lead to fires (chewing through wires).
If rodents have become a problem on your property or in your home call the professionals at Smith's Pest Management. We can provide the rodent control services need to eliminate them and prevent their return throughout the year.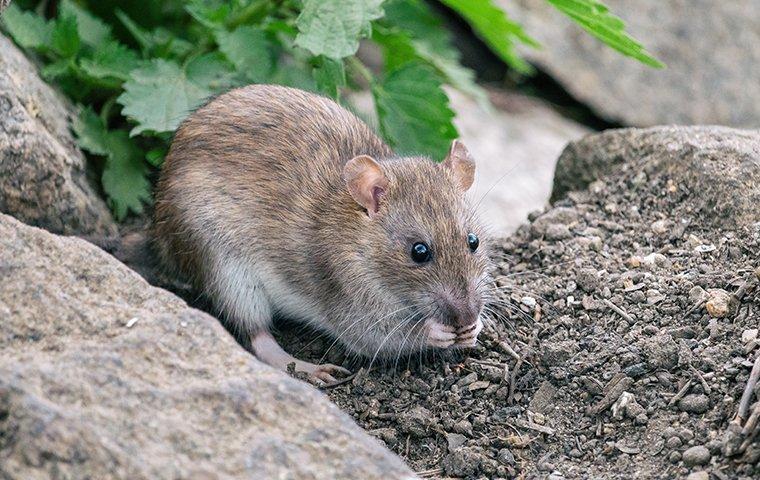 Fremont's Complete Guide To Effective Rat Control
Rats are a dangerous pest, as they're responsible for spreading pathogens to humans through something as simple as their fecal matter and saliva. Before they reach your Fremont property, they live in unsanitary conditions like those found in sewers, garbage bins, and other dank places, carrying pathogens from these place with them when they enter your property. Here are a few tips to effectively control rats on your Fremont property:
Seal up your home. Rats are capable of getting into your home through very small openings and crevices, so be sure to patch them up with rodent-proof materials like wire mesh.

Practice proper food and trash storage. Rodents are a pest that look primarily for your food, whether that's food that's been left on the counter overnight or crumbs in your garbage can. That's why it's so important to store things like food and trash in containers with proper lids that stay sealed.

Keep things tidy. Rats also love clutter to hide in, so things like stacks of old newspapers or packing materials in your attic are all fair game to them. Aim to keep your home clean and tidy to avoid giving rats a hiding spot.
The safest, most effective way to control rats on your Fremont Property is always with professional assistance. For rodent control that you can count on, contact the professionals at Smith's Pest Management.