Why Hayward, CA Residents Need Professional Gopher Control
The most common species of gopher living in the Bay area is the California pocket gopher. There are many reasons why it is best to partner with a professional to stop these destructive pests from damaging your Hayward property.
Gophers are active year-round in California, meaning they are a constant threat to property owners.

Once they find their way onto a property, they tend to want to stay permanently.

Gophers cause significant and costly damage to grass, trees, plants, flowers, and other landscaping.

Their tunnels can cause damage to driveways.

Using DIY methods to get rid of gophers is usually unsuccessful, ending up costing time and money while allowing the gophers to continue to damage property.
The best way to deal with a gopher problem on your Hayward property is to partner with Smith's Pest Management. Our professionals have a deep understanding of gopher behavior and habits and understand how to safely and successfully get rid of them. For more information about our gopher trapping control process, reach out to Smiths' Gopher Trapping Service today.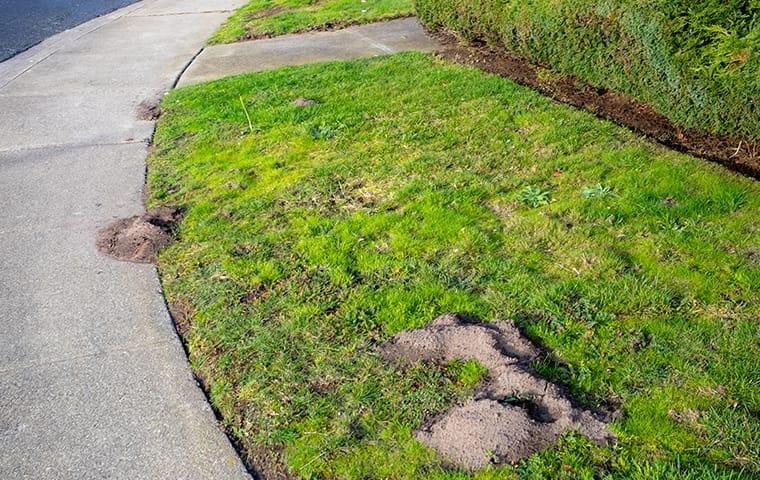 Problems Rats Cause In Hayward, CA
Rats are a significant threat to property owners throughout Hayward, CA. They breed quickly, sneak in unnoticed, and pose a threat to people and properties. Examples of some of the problems they cause include:
Structural damage by chewing through wires, pipes, insulation, and drywall.

Causing water damage or fires.

Introducing and spreading a variety of diseases including murine typhus, leptospirosis, and salmonellosis.

Introducing fleas, mites, and other parasites into your home that are capable of spreading diseases to you and your family.
To combat rats and the problems they can introduce, Smith's Pest Management can eliminate rat problems quickly through our three-step rodent control process. This process begins with a phone consultation or onsite inspection. Next, we develop a rodent-management plan that is unique to your home or business. Finally, we implement the selected rodent-management plan to eliminate the rats from your structure. Reach out today to learn more about working together to protect your Hayward property from rats.