Get Rid Of Meadow Voles
Meadow Voles may only be tiny, two-inch long critters, but they cause extensive damage. Above ground, they chew bark and kill trees, damage and kill plants, and create unsightly above-ground "runs" all over your yard. Underground, voles breed, producing six babies every 30 days! Quick action is necessary to prevent a meadow vole infestation from reproducing and causing expensive damages to your property.
For property owners dealing with vole issues in the areas of San Francisco Bay and Monterrey Bay, Smith's Pest Management offers effective meadow vole control and we're ready to help!
Our Meadow Vole Control Process
While we trap moles and gophers when they're underground, we like to use above ground traps specially designed for the runways meadow voles build on top of the ground. Here's our simple process for eliminating meadow voles: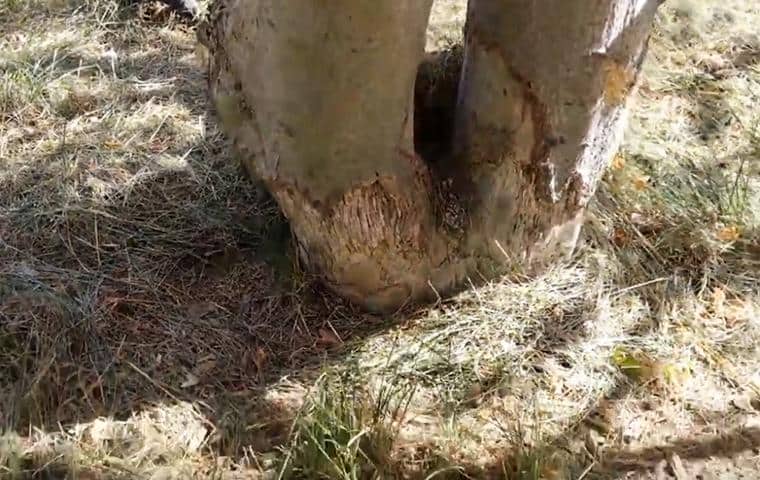 Meadow Vole Inspection
The first step in getting rid of meadow voles is a phone consultation or onsite inspection. If your infestation is not severe, we can often provide a plan and quote by phone. For more complex meadow vole infestations, one of our licensed pest control technicians will visit the property to assess the situation.
Develop A Management Plan
Based on the consultation or inspection, Smith's will develop a plan of action based on Integrated Pest Management (IPM) techniques that involve habit modification and trapping. We'll recommend specific treatment options based on the severity of your meadow vole infestation.
Smith's Meadow Vole Control Methods
Smith's meadow vole control methods may include trapping, carbon monoxide, or baiting.
Meadow Vole Trapping
Smith's pest control technician will place specially designed, ground-tamper-resistant traps over vole runways. We cover the traps with a shroud and mark them with flags. One of our licensed technicians will return to your property every few days to remove dead meadow voles, monitor for new meadow voles, and re-bait the traps as needed.
Meadow Vole Carbon Monoxide fumigation
Smith's uses an injection of carbon monoxide into meadow vole holes to eliminate the critters humanely.
Meadow Vole Baiting
Smith's pest control technicians can bait holes or place bait stations around your property to reduce the vole population. We'll return regularly to check the bait stations and re-bait as needed.
Ongoing Meadow Vole Control Program
Smith's recommends an ongoing meadow vole control program for properties facing extensive vole problems. The ongoing control program includes both trapping and baiting. A pest control technician will visit your property twice each month to re-bait the traps and monitor conditions. Ongoing vole control ensures your meadow vole population does not multiply and create costly damages.