3 Problems Gophers Cause In Oakland, CA
Gophers are a type of garden pest that tunnels through the soil and causes many problems for homeowners. Three common issues they cause are listed below.
1. Gophers feed on the roots of plants and grasses. As they burrow through the soil, they cause a lot of damage to gardens, crops, fields, young trees, and lawns.
2. Gopher tunnels can be found just beneath the surface and can travel hundreds of feet deep. Their tunnel system can potentially weaken the ground below your property.
3. The horseshoe like mounds of dirt created by gophers while digging creates a potential hazard for lawn mowers, people, and farm equipment.
To solve your property's gopher problem in the fastest, most effective manner possible, contact the professionals at Smith's Pest Management. Gophers are a tricky pest to eliminate and require the experience and knowledge of a professional. To learn about our gopher control services, please reach out to us today.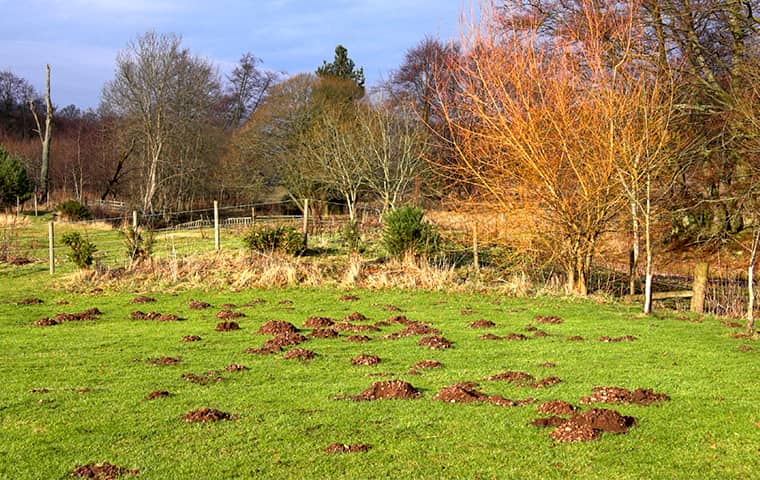 How To Identify Ground Squirrel Damage In Oakland, CA
Ground squirrels look very similar to the tree squirrels that you see leaping from tree to tree. Both have large bushy tails, but as their name suggests these squirrels don't live and nest in trees, but rather in holes they create in the ground. Ground squirrels are capable of causing a large amount of damage in a short amount of time.
Ground squirrels create burrows and unsightly holes in the ground. The entry holes they make can become quite large, posing a significant trip and fall hazard and making lawn care difficult. Ground squirrels also cause damage to trees and the exterior of sheds and garages by scraping them while moving dirt and gravel away from them. Additionally, they have the potential to invade gardens and orchards feeding on and destroying crops.
The good news is that when it comes to ground squirrels—they are no match for the professionals at Smith's Pest Management. Give us a call today to learn more about our innovative ground squirrel control services!